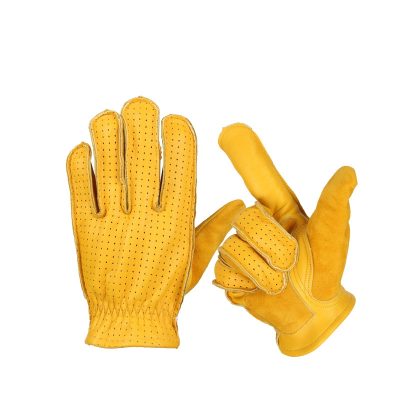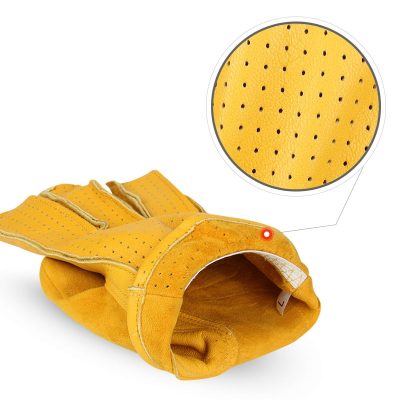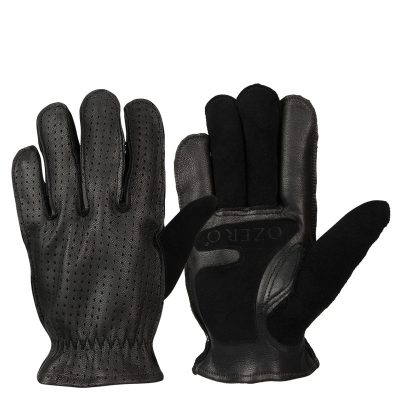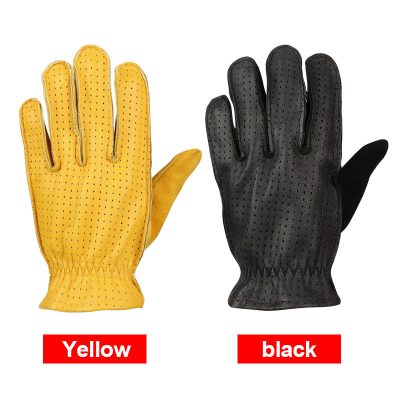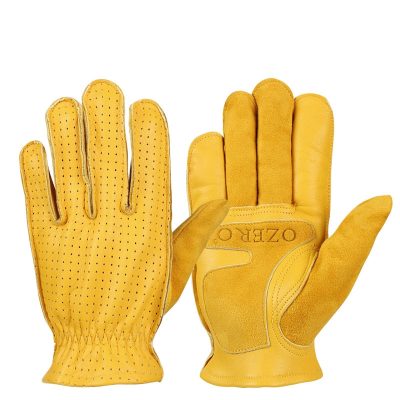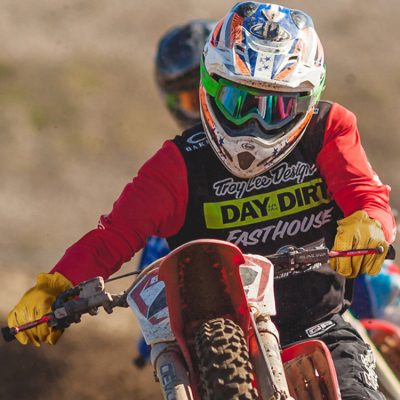 | | |
| --- | --- |
| Name | Leather Gloves |
| Material | Leather |
| Size | XS-1XL |
| Weight | 125g |
| MOQ | 7 |
| Color | Yellow,white |
| Package | Opp bag,color box,Header card etc. |
| Feature | Breathable, stretch, abrasion resistant |
| Payment | TT, L/C, paypal, escrow, western union, etc |
| Application | Gardening,planting,raking,built claws that let you dig and plant without hand tools. |
| Keywords | Driving Gloves,Garden Gloves,Gloves,Planting Gloves,Latex Coated Gloves,Garden Gloves with Claw,Garden Work Gloves. |
Leather gloves are the oldest kind of gloves known to people, the first layer of cowhide, goatskin, pigskin and sheepskin, gloves are made of these leathers, and are not easy to be damaged, long service life and fine The processing makes the leather gloves comfortable to wear and accurate to grasp the objects. In addition, the leather gloves also have the advantages of better heat resistance and insulation properties. Leather gloves are not only practical, but also waterproof and windproof. Now many celebrity friends in the fashion circle have also begun to bring leather gloves to the trend field. This kind of leather does not require any mechanical processing and finishing. The advantages of first layer gloves: dexterous operation, comfortable, and precise gripping performance. Two-layer leather: The inner layer of leather is obtained by cutting or removing the outer layer of the leather. Advantages of two-layer leather gloves: wear-resistant, suitable for heavy physical labor.
The advantage of leather gloves is that some leather is suitable. The whole piece of leather is tailored and sewn, so its warmth, windproof and cold resistance are particularly high, it can lock our body temperature and wear resistance. Anti-crack, it has a long service life.
The disadvantage of leather gloves is that they are better than gloves of other fabrics. In terms of leather gloves will be more expensive, and cleaning and maintenance are also very special.Pu leather gloves, its warmth retention effect. The strength is a little bit worse, but it is better than wool and cotton gloves in terms of keeping warm.