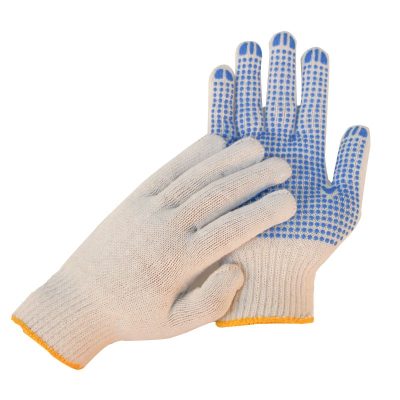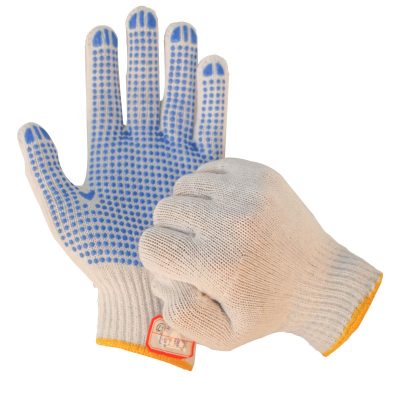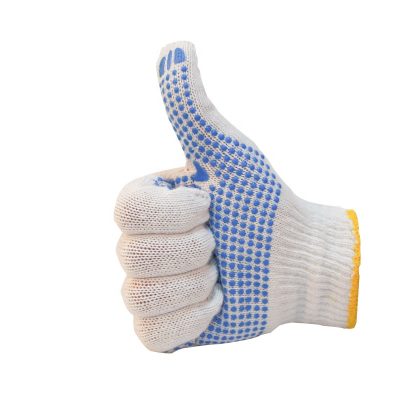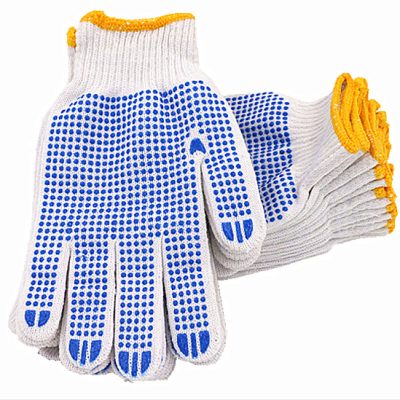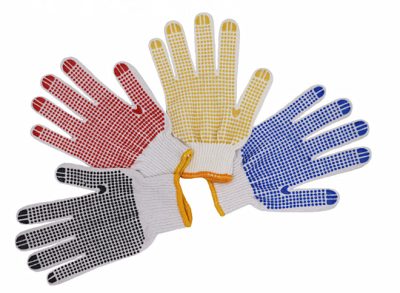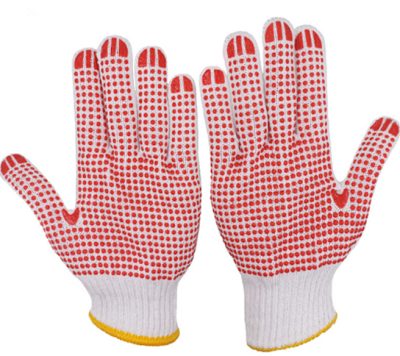 | | |
| --- | --- |
| Name | Cotton Gloves |
| Materials | 100% Cotton |
| Craft Methods | Mechining、Handmade(with different pricing) |
| Colors | White |
| Size | 8–13 |
| MOQ | 6 |
| Length | Approx 12cm |
| Features | Sweat-proof、Anti-dirty |
| Specialty | Comfort、Strong sweat-proof feature |
| Customization | OEM\ODM\Customized with sample pictures or products |
| Scenarios | Working、Industrial work、Cleaning |
| Packaging Details | 12pairs/bag(set) |
| Style | Thick、Plus Thick |
Cotton work gloves are a kind of work gloves made of cotton fabrics and sewn by hand. In manufacturing workshops, the cotton gloves used by workers for protection or quality management are usually called cotton work gloves. It is also widely used in the market because of its beautiful, economical, environmentally friendly, The main production materials of cotton gloves are city cloth, muslin, coarse cloth, khaki, tartan, twill, poplin, linen, seersucker, corduroy, flannel. Wait. It is divided into pure cotton cloth and rayon cloth. The production area is basically Guangzhou, Shenzhen, Dongguan and other places in the Pearl River Delta. For workshop workers, field workers, hospital nurses, doctors, etc.
Cotton work gloves are in great demand. The types of cotton work gloves are divided into: frame cotton work gloves, thread cotton work gloves, jersey cotton work gloves, cotton wool work gloves, electrostatic cotton work gloves, etc. Cotton work gloves have good versatility. The products are widely used in electroplating workshops, metal stamping, plastic factories, chemical plants, steel manufacturing, shipyards, electronics factories, packaging products factories, printing companies, electrical engineering, machinery manufacturing, restaurants, canteens, etc. Part of the working environment. Artificial cotton cloth has a smooth surface, few yarn defects, no impurities, fine and smooth; while cotton shells, impurities, etc. can be seen on the surface of cotton cloth, and the finish is not as good as artificial cotton cloth.