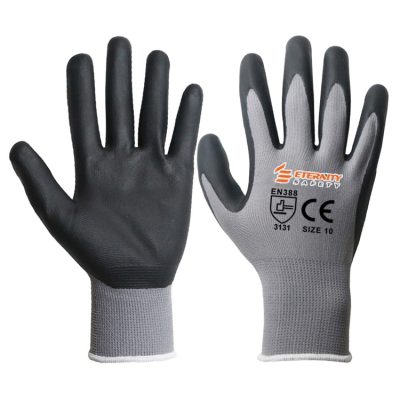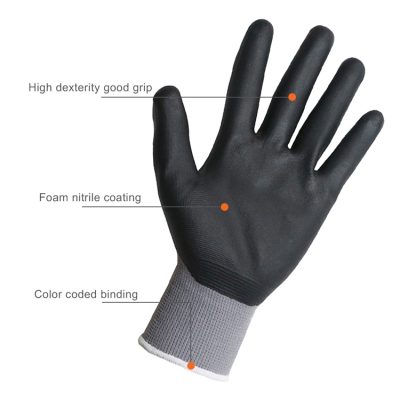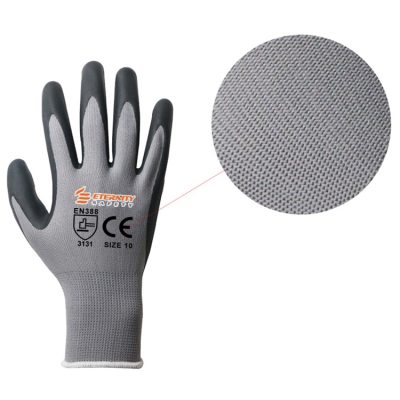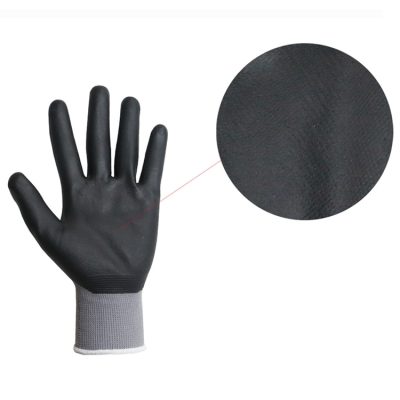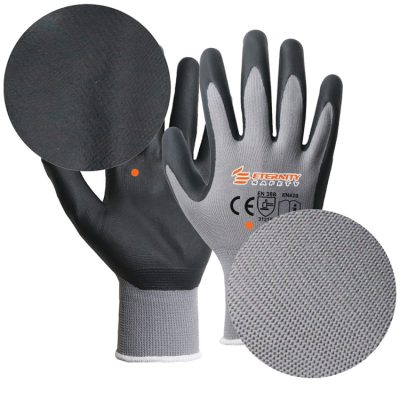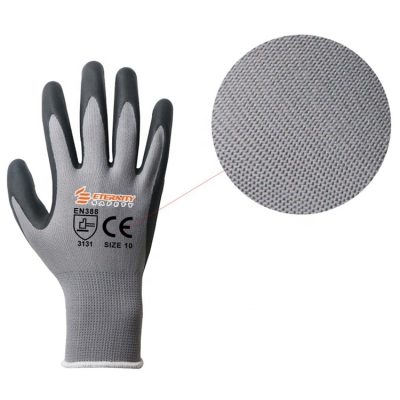 Product name
 Work Gloves
Description
13G HPPE fibre seamless knitted cutting glove liner 3/4 Coated red ( can be customize)sandy nitrile
Size Available
6"-11", XS–2XL
Weight
22-30g per pair
MOQ
2
Material(s)
Polyester Shell; Polyurethane Palm
Description
Polyurethane(PU) Palm Coated Gloves
US Compliance Standards
ANSI Level 1 Cut Resistance
Colors available:
Black grey
Feature:
>Anti-vibration Glove
>5mm Foam Padded on Palm Dampens Vibration.
>Spandex Back with padded knuckles Protectors
>Great Fitting
>Hook and loop strip fasten for work
Work gloves are also called labor protection gloves. There are many types of labor protection gloves, generally referring to gloves used for labor protection. Work gloves are made of fine cotton gauze of different colors (mostly white). In order to prevent fibers (cloth wool) from being left on the product, the silk length and toughness of textile fibers have high requirements. Hardware protective gloves are generally used in hardware production and processing. The main function is to protect the operator's hands from being scratched and cut. Most of these gloves are made of abrasion-resistant, scratched and cut thick canvas. Insulating gloves, generally used for electrician operations, have insulating coatings on the palms and finger surfaces to avoid electric shock accidents.
Welding gloves are a kind of work gloves for welding workers, which are fire-resistant and heat-resistant, and can provide workers with safety protection and operating comfort. According to the welding process and the size of spark splash, it can be roughly divided into two types of welding gloves, namely arc welding gloves and argon welding gloves. The main materials are made of natural leather such as cattle split leather, cattle head leather, pigskin, sheepskin and so on. The main features are heat insulation, wear resistance, prevention of scalding by splashes, blocking radiation, and a certain degree of insulation performance.